What Are Medium Voltage Type SH Cables?
Electrical substations are part of an electrical generation, transmission, and distribution system. Substations frequently allocate routine maintenance times for testing, repairs, and to guarantee safe connections on all wire terminals. These maintenance breaks will often occur after a large storm has passed and an assessment of damages are needed for the appropriate repairs. These substations are generally using medium voltages connections ranging from 5,000 to 35,000 Volts. Our Type-SH medium voltage cables built at Power Assemblies are commonly used in mobile substation applications as a portable power solution to reduce the amount of downtime needed.
Utility Personnel are dispatched during these maintenance breaks to terminate portable medium voltage cables at the substation to keep the power on while repairs are conducted. This can be the case when replacing damaged utility poles as well. Type-SH cables, occasionally referred to as Type-MV, Shielded Cables, or Medium Voltage Cables are a perfect portable power product for use with portable generators, substations, and electrical equipment that requires up to 35kV. Minimize unplanned downtime with the help of Power Assemblies Type-SH Medium Voltage Cable Assemblies.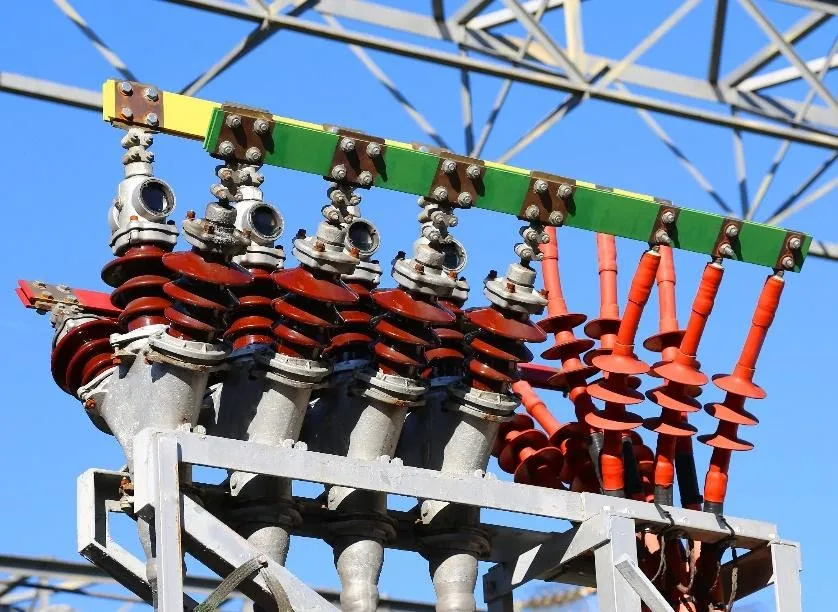 Type-SH Medium Voltage Safety
Ten to fifteen years ago, before these substations and utility companies used medium voltage cables, they were commonly using a 15Kv red jumper cable in place of Type-SH cables. Compared to today's NEC standards, these older red jumper cables were unsafe and not fit for the job. In place of the old jumper cables, Power Assemblies manufactures Heavy-Duty Type-SH Medium Voltage Cables which are extremely durable portable power cables with a tough outer jacket that have the capability to be laid right on the ground during usage. The construction of this cable is extremely important; therefore, they are constructed with an extremely durable jacket to ensure proper safety precautions are met. Each medium voltage termination kit is also equipped with three red circular rain shields to protect the interior of the cable from water.
During the construction of Type-SH medium voltage cables, Power Assemblies conducts a test on each individual cable and certifies them for use before leaving our facilities. No single cable will ever leave the Power Assemblies warehouse without being tested and certified. For rental companies such as United Rentals, Cummins, or Caterpillar, we highly recommend the testing and re-certifying of each medium voltage cable after deployment on every job. You can contact Power Assemblies at [email protected] for the testing and re-certifying of your medium voltage cables.
Termination Is Essential

All medium voltage cable connections and terminations should use bolt-on connections for added safety measures. Our shielded medium voltage cables are available from our factory, pre-terminated with single or double-hole lug terminations, as well as dead break, or load break termination kits. When building and/or working with Type-SH medium voltage cables, it is essential to pay very close attention to detail, as even the smallest defect can result in a failure of the cable which can cause harm or death. We highly recommend purchasing pre-terminated cables by a manufacturer or distributor that is licensed and insured, and never build Type-SH Medium Voltage Cables yourself. Visit us online at PowerAssemblies.com to learn how to become a distributor of our portable power products.

You can contact a Power Assemblies portable power representative today at (866)-825-8525 or email us at [email protected]. Download our Medium Voltage spec sheets below for additional information.